24-hour business center services at colony hotel meet the needs of busy business guests
The stay in our hotel includes a full Israeli breakfast. The lobby bar offers drinks of all kinds (coffee, tea, soft drinks, wine, beer and other alcoholic beverages 24 hours a day). relax in our rooms or in the hotel gardens with a drink from the lobby bar. The hotel lobby also offers guests free internet connection either with their own personal laptop or using the internet connection in all rooms.
Our reception staff will be glad to suggest tour guides for tours to any part of Israel. Hotel guests can give their laundry and receive it washed and ironed the following day. There is also the possibility of using a "take away" service from a large selection of Haifa restaurants.
Please do not hesitate to call us for any questions about the hotel services.
Located on ground floor of hotel, facing reception desk, open for breakfast in the cafeteria from 7:00- 10:00 all week long, Also may be used for personal and business events up to 60 occupants.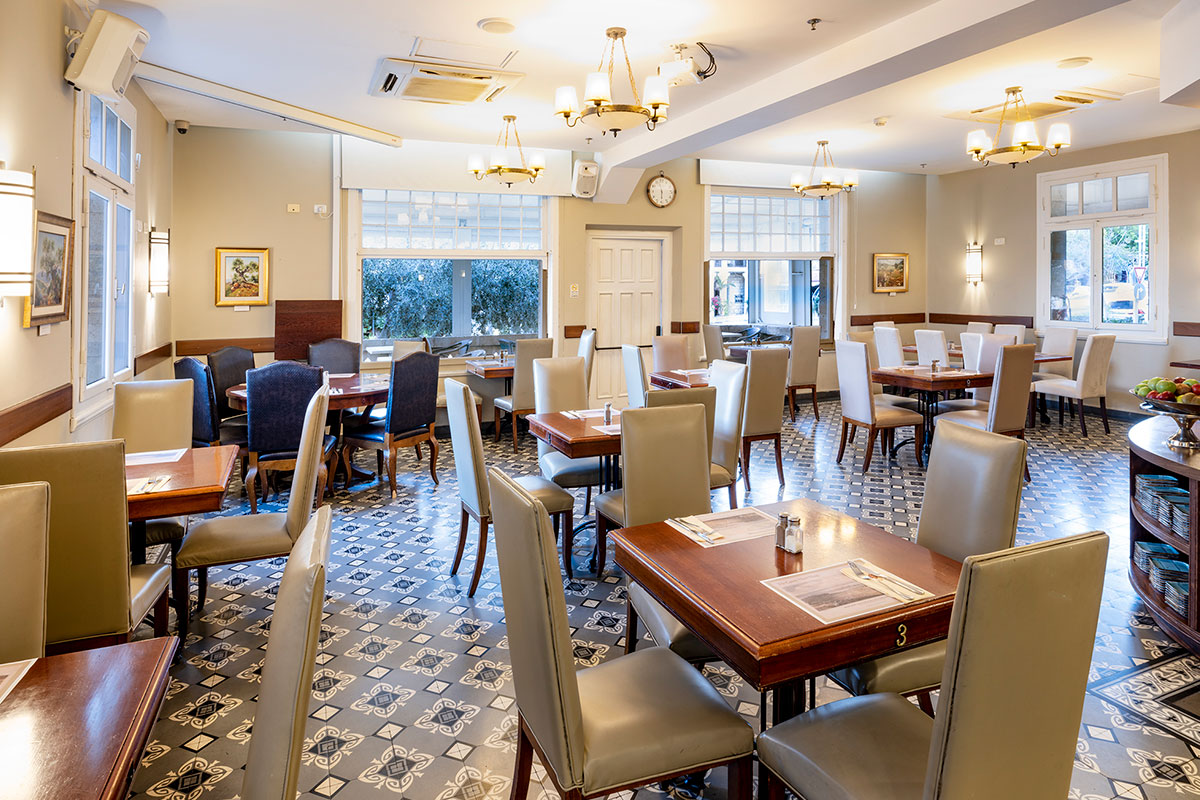 Soft drinkis, hot drinks and cocktails are available for purchase in the lobby, in the Colony Cafe/Bar, as part of our guest services.
Suitable for business and and personal meetings of up to 40 people auditoruim style, or 20 people seated at tables, Equipped with amplifier system, slide projector, podium, flipchart and more…
Wired and wireless internet
Typing services, sending and receiving faxes, local information, car renta,l and assistance with any other matter are available around the clock at the reception desk.
Internet computer station located next to reception desk, to be used by guests at no charge.
Next to restaurant , at the foothills of the gardens and the Bahai Temple, for your enjoyment.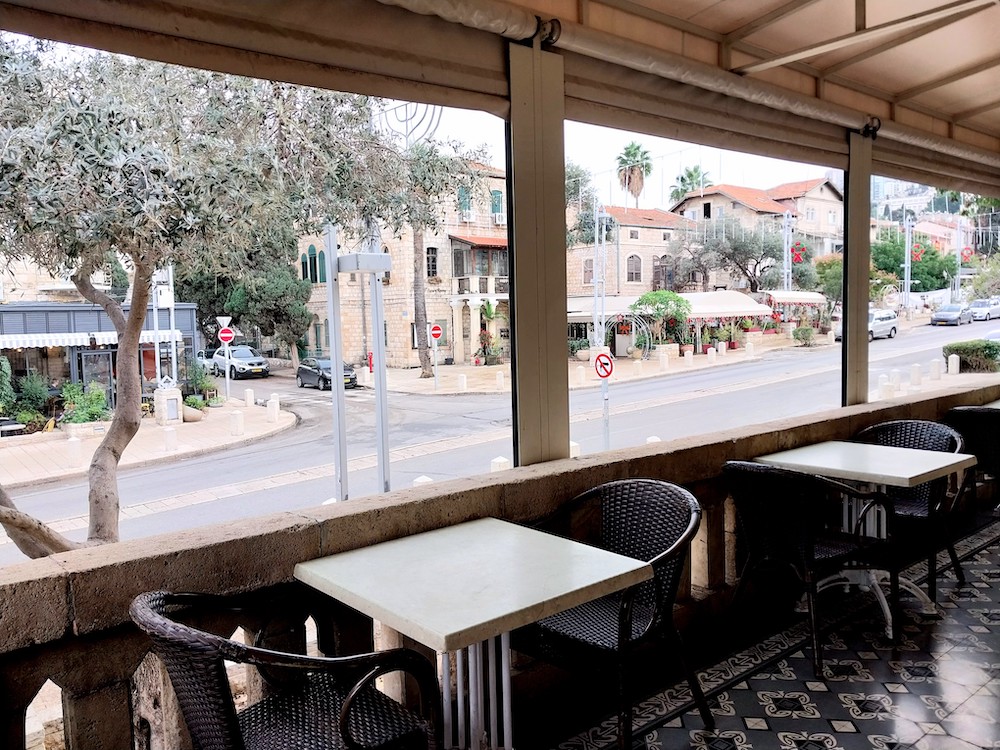 Located on fourth floor with breathtaking view of the hotel gardens, Bahai Temple, and the Gulf of Haifa. Available for family or business events and receptions up to 140 people, and to be enjoyed by hotel guests.
Massage and beauty treatments are available.
Gorgeous green garden area in center of hotel grounds. Available for business and personal events and receptions up to maximum of 80 people, and for enjoyment of hotel guests.